A critical step when selling your Cambridge, MA, home is for your real estate agent to develop a digital marketing campaign to accompany your listing, that helps make it discoverable and memorable for potential buyers. The following are a few tactics your agent might use — and you can participate in! — for successful digital marketing that will increase your Cambridge home's impact on buyers.
Presentation
While most sellers will have photographs of their homes taken during the listing process, many of them will choose to do the photography themselves and will fail to see the difference that a professional eye can make in terms of presentation. The professional expertise of staging and documenting a home for sale extends from deep cleaning to interior decoration, to photography and videography. Your real estate agent will ensure your photos are high quality and taken by a professional.
Professionals use a large bag of tricks at each stage in the listing process to help define the spaces and personality of a home—and these trimmings are what make a listing truly stand out. Digital marketing depends heavily on well-lit, wide-angle, and high-definition photography—and video tours of your home need a steady hand and good editing. If you can't provide this kind of quality media on your own, don't hesitate to hire a professional with the help of your Cambridge real estate agent. The cost of good digital documentation will pay for itself upon selling your home.
If you insist on personally staging your home for sale (rather than hiring a professional stager), lean toward a monochromatic design style, with strategic pops of color to catch your potential buyers' imagination. Unique touches shouldn't overwhelm the space or make a statement about your own taste; rather, they should hint at what a home might look like with the helpful creativity of its new owner. You want buyers to walk away from your home with a remarkable first impression, and for this feeling to be reinvigorated when they visit the listing online with their friends or family after taking an in-person tour.
If applicable, be upfront about any minor damages to your Cambridge home's appearance. But it's smart to make any necessary repairs prior to showing (or listing!) your home for sale. If you discover your home still needs a bit of TLC once it's on the market, let buyers know right away, so they don't discover it on their own.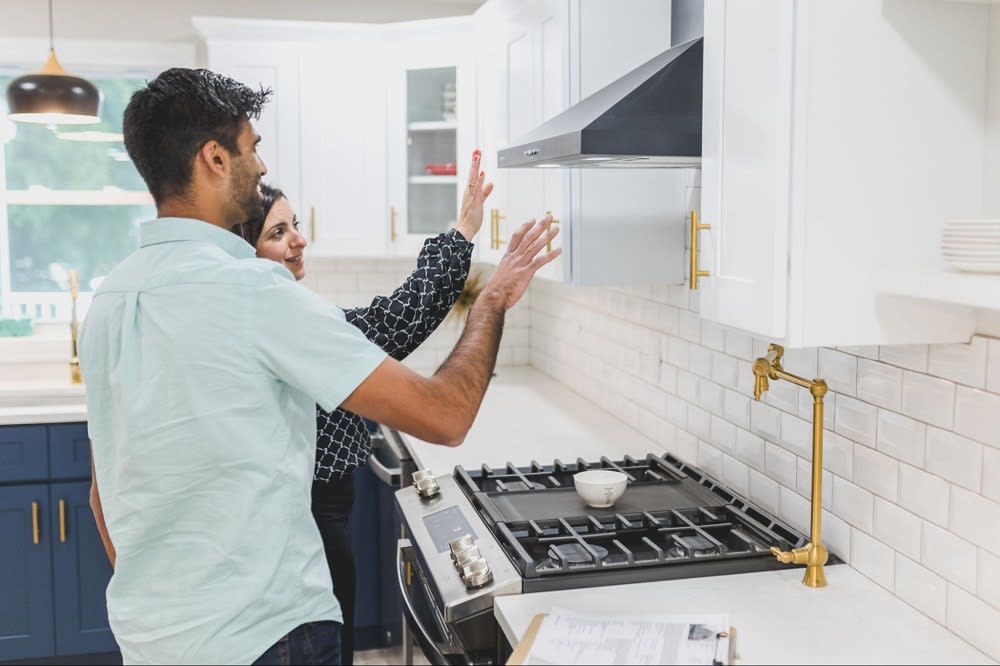 Video tours
3D tours are all the rage in the real estate scene, because they help immerse potential buyers in the design of a home, and allow them to revisit certain parts of a home after taking an in-person tour. Regardless of your home's size or layout, a 3D tour is a great way to allow potential buyers to explore your space again and again—wherever they may be located. Video tours can be made to be simple or very complex in the details they document and will add transparency and desirability to your listing in either case.
Get the word out
Another, more traditional way to market your home is through word of mouth. In the digital age, it's easy to forget how valuable verbal advertisement is when it comes to selling a home. Crafting a memorable listing using the internet is vital, and spreading the word of it through your personal network is a valuable part of this process. Be sure to describe your home in a way that sets it apart from the competition, and ask that your Cambridge realtor provides editorial feedback on the ideas you write about. Create various, detailed descriptions of the house and ensure your realtor is spreading the word online through their clients, associates, and website.
Online advertisements are yet another great way to get the word out about your property for sale in a targeted, measurable way. Local newspapers and magazines are a more traditional way to advertise, but typically cost additional money and offer very low visibility in terms of how many potential buyers are seeing (or revisiting) the ad for your Cambridge home for sale. It's a more outdated method, but you never know who might be looking for homes in print—and the paper or magazine may support online advertising, too. If you've got the extra budget to spend, print can be a good complementary part of your digital marketing strategy.
Looking to list a Cambridge home for sale?
If you're interested in listing Cambridge or Watertown real estate for sale, contact Kendall Green Luce Team for local expertise, keen negotiation, and superb customer service through the entire selling (or buying!) process.