Cambridge, Massachusetts, is a suburb of Boston, located less than five miles north of the city across the Charles River. Named in honor of Britain's University of Cambridge, the city has a population of approximately 118,000 residents covering an area of just over seven square miles. It is the renowned home of "The Fireside Poets:" John Greenleaf Whittier, Henry Wadsworth Longfellow, Oliver Wendell Holmes, Sr., William Cullen Bryant, and James Russell Lowell, who were the equivalent of today's A-list celebrities—such as Academy award-winning native sons Matt Damon and Ben Affleck.

Before you sign on the dotted line to finalize a deal on Cambridge real estate, here are some things to know about this dynamic, historic city.
Things to know before moving to Cambridge
It's close to Boston, and transportation is convenient
Cambridge is within five miles from downtown Boston, and commuters can either drive or take the "T," the city's public train system. This is perfect for those who work in Boston or want to take advantage of the culture or dining options while living in a quaint environment.

It's a renowned hub of education

It has a thriving art and cultural scene
The arts, archeology, history, and cultural events are widely enjoyed by residents and tourists alike. Natural history and science buffs will make a beeline to the
Harvard Museum of Natural History
, which houses more than 12,000 specimens, including dinosaurs, fossils, gemstones, and meteorites. Dinosaur buffs can revel in the 42-foot Kronosaurus, a marine reptile from Australia that dates to the early Cretaceous period, between 100 million and 150 million years ago.
For lovers of current-day entertainment, The
American Repertory Theater
(A.R.T.) is a professional theater company founded in 1980 and presents new American dramas, musicals, and revivals. A.R.T is the recipient of many prestigious awards, including several Tony Awards and the Pulitzer Prize. The city also revels in its annual (and free!) Caribbean-themed
Cambridge Carnival
, its largest outdoor celebration, features glittery, feathered costumes, music, island food, and celebratory festivities.

The weather can be harsh
While Cambridge
summers
can be muggy and reach the mid-80s,
winters
can take getting used to, with January and February temperatures dipping down into the 20s.
Cambridge has a healthy economy and job market
Major
industries
in Cambridge include education, biotechnology, internet and software technology, healthcare, and the government. Harvard University and MIT are the two largest employers, followed by the City of Cambridge and various tech and healthcare firms.

It's easy to get around the city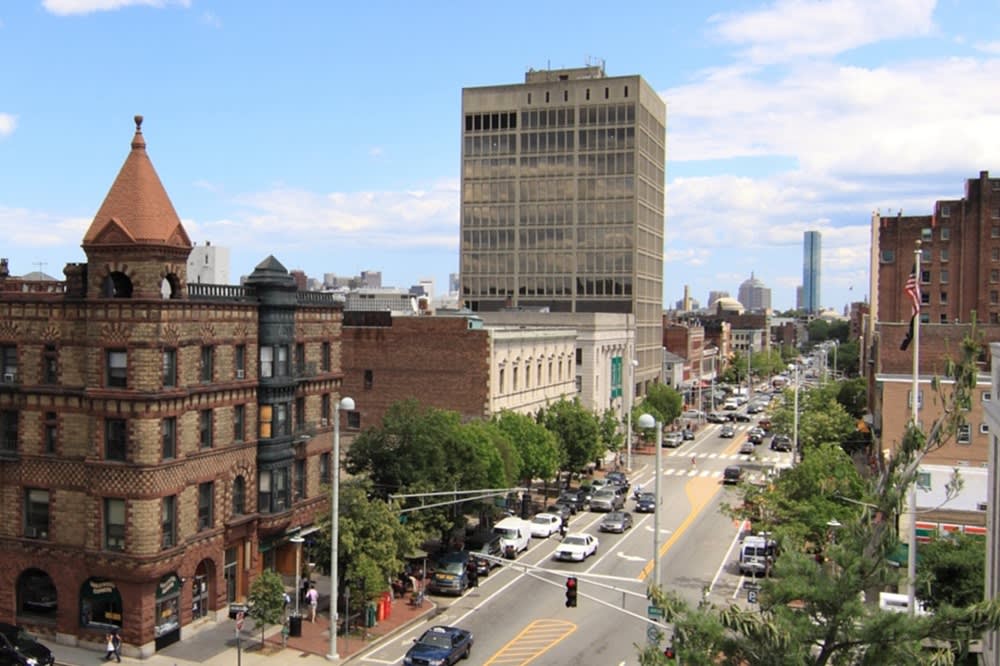 Commuters, students, bikers, and people just out for a walk will find the city of Cambridge surprisingly easy to navigate. The primary mode of public transportation is the
commuter rail/subway train
, known by locals as the "T."

The cost of living is higher than the national average
Cambridge's cost of living is
74% higher
than the national average in the United States. Still, statistics say that Cambridge real estate retains its value over time and increases every year due to the strong economy, Ivy-league schools, and desirability.

There are many parks and green spaces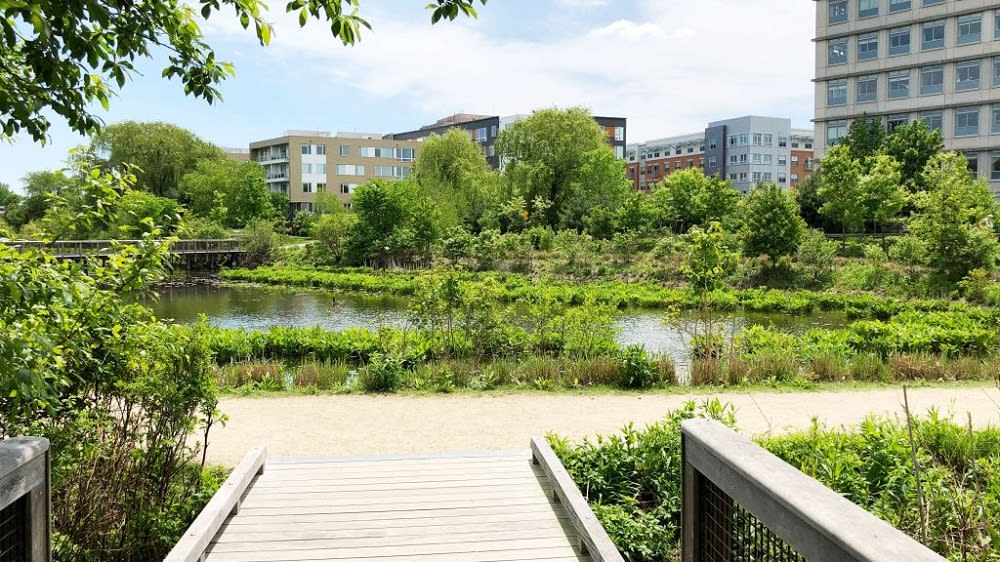 Alewife Brook Reservation, Image courtesy of Urbnparks.com
In Cambridge's seven square miles, there are more than 16 parks. One such park is the 120-acre Alewife Brook Reservation, a wildlife wetland with bike and walking trails. Visitors can enjoy nature in the center of the concrete jungle and view ospreys, great blue herons, and Canada geese. For those activity-seekers, Fresh Pond offers residents recreation of all kinds, including golf.

Cambridge has a vibrant nightlife
Despite the city's compact space riddled with universities, businesses, and residential areas, Cambridge has no shortage of attractions, nightlife included. The city boasts more than 25 hotspots for nightly entertainment, including clubs and live music venues. One of its unique hotspots is The Brattle Theatre which, since the 1950s, has shown Humphrey Bogart films during final exams week at Harvard.
Moving to Cambridge?
The Cambridge real estate agents of the
Kendall Green Luce Team
are ready to assist you in finding your new single-family home, condominium, townhouse, or vacation home. Working with professionals as a buyer in a robust seller's market can ensure you'll find a better deal than trying to navigate homebuying on your own.