What Buyers and Sellers Can Expect in the Boston Area in the New Year
Do you plan to work with a Watertown real estate agent or experienced realtor in your area to buy or sell in 2021? The year 2020 was a crazy one for almost every industry, and real estate was no exception. Though 2021 is shaping up to be a bit more predictable than last year, there are some trends that will remain as the pandemic fades. Knowing these trends and what's likely to occur in the market in the new year will help you make smart buying or selling decisions and improve your financial future. Here is what you can expect.
Inventory Will Remain Low
At the end of 2020, inventory nationwide was
down by a staggering 22%
from the year before. This created a strong seller's market in most industries, and competition for homes increased. Though inventory is slowly beginning to increase due to dwindling uncertainty surrounding the pandemic, it will remain low in most parts of the U.S. for the majority of 2021.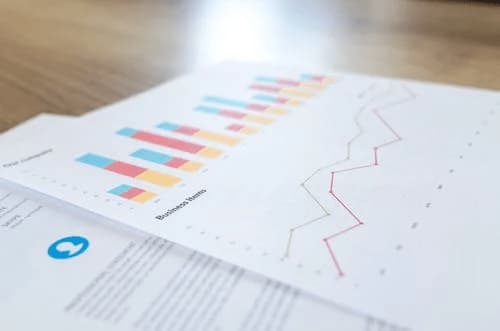 Your Belmont real estate agent will tell you that with a competitive market, you must decide quickly when you find a home you like. Get preapproved for a mortgage before you schedule any showings so sellers will know you're a serious buyer, and have all your paperwork in order so you can act fast once you're ready to make an offer. Finally, consider sacrificing some of the items on your wishlist and buy a home that you can make improvements to instead of waiting for that perfect home.
Home Prices Are Still on the Rise
Home prices in 2020 rose 15% to a median of over $300,000, a fact that many sellers were able to take advantage of. If you're planning to sell in 2021, you can anticipate getting offers that meet or exceed your asking price. You'll need that extra money to afford your next home, so don't jump at the first offer you receive if it's below your expectations.
If you are working with a Watertown real estate agent to buy in 2021, remember that home prices will probably continue to rise throughout the year. This fact, however, should not prevent you from making a move. The best advice for those who want to buy in a market where prices are climbing is to determine
how much house they can afford
(as opposed to how much a mortgage company will approve them for), save for a 20% down payment to eliminate private mortgage insurance, and consider a lower-cost mortgage loan, such as a 15-year fixed conventional mortgage.
Low Mortgage Interest Rates Will Continue to Drive the Market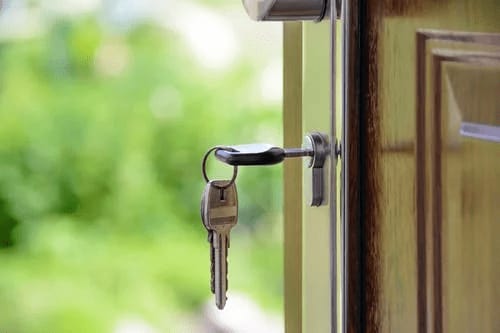 In the last months of 2020, mortgage interest rates dropped to all-time lows, driving more buyers to make offers on homes in the hopes of saving money on their monthly payments. Though the rates slowly but steadily rose in the early months of 2021, they are still low—and will likely stay that way. As of March 11, 2021, rates on a 30-year fixed mortgage were just over 3%, and rates on a 15-year fixed mortgage were under 2.5%. Given the ongoing low rates, now is the perfect time to refinance if you've not yet done so and plan on staying in your home for the foreseeable future.
As long as rates remain low, buyers will be motivated to work with a Cambridge real estate agent to buy new homes, which means the market will probably remain strong. Low rates may also encourage sellers to put their homes on the market so they can benefit from the cost savings and upgrade to a larger home.
Virtual Real Estate Services Will Remain the Norm
The pandemic forced the real estate industry to rapidly go through major changes. As open houses were prohibited and in-person showings and meetings were discouraged, those in the industry had to come up with solutions to keep their businesses on track. This led to more virtual meetings between prospective buyers and their agents, an emphasis on online marketing, and a shift toward
virtual showings
and open houses. Mobile and online closings also helped buyers and sellers complete transactions without ever having to leave the comfort of their own homes.
Though the introduction of the various vaccines has helped many feel reassured about resuming business as usual, it's unlikely that virtual real estate services will lose relevance. Real estate agents and their clients have found that utilizing virtual services saved them time and money and allowed them to market their listings to a much broader audience. Even as in-person open houses and showings begin occurring more often, many in the industry will rely on virtual opens as another means to get their jobs done.
The Suburbs Will Stay Popular
As millions of Americans left the office to work from home in 2020, they quickly realized they were no longer required to live in the same area where they worked. This led to a migration away from metropolitan areas to smaller towns and suburbs where homeowners could have more space for less money. The year 2021 will no doubt see many of those workers return to their offices either part-time or full-time, which may stem the flow of city dwellers leaving for less crowded neighborhoods. However, those who can remain working from home at least part-time will probably opt to stay in their new homes, keeping the suburbs popular and prices in these areas higher than normal.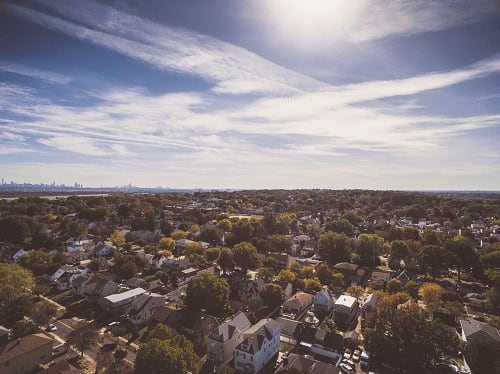 This could provide an opportunity for those who are interested in buying homes in metropolitan areas as there is more inventory there than usual. Those who want to sell suburban homes to relocate to larger cities are in an especially unique position and should reach out to a Cambridge real estate agent or agent in their area to find out how to best capitalize on this opportunity.
The most important piece of advice for anyone who is thinking about buying or selling real estate in 2021 is to work with an experienced Belmont real estate agent who can help them through the process. With a
professional realtor like Kendall Luce
by your side, you can take advantage of the market and make a smart move.