Are you planning to buy or sell Cambridge real estate in the coming months? With rising prices and low inventory, the Boston-area real estate market is hot. Though inventory has increased a bit in the past month, homes for sale in Cambridge and other desirable areas in and around Boston are still scarce. This has implications for both buyers and sellers of homes in this region, and they need to be prepared to make adjustments to their strategies in order to achieve their real estate goals. Here is more information on both sides of the equation.
The market in Cambridge
There are currently 130 homes for sale in Cambridge. They range in price from $374,900 for a one-bath studio apartment with only 286 square feet of living space to $15.3 million for a seven-bedroom, five-and-a-half-bathroom home with more than 5,500 square feet of living space on a 0.64-acre lot. The median sold price of Cambridge homes is $950,183, up more than 5% from November of 2020. More than 58% of homes have sold for over asking price, and the average amount of time homes for sale in Cambridge stay on the market is 21 days.
What low inventory means for buyers
A low-inventory market can be very challenging for buyers, especially those who are looking for a specific type of home or unique amenities. Here are some tips that will assist buyers in finding a home and getting an offer accepted:
Get pre-qualified. Those with homes for sale in Cambridge in this type of competitive market will rarely entertain an offer by someone who is not pre-qualified for a loan. To get pre-qualified, you'll need to visit a mortgage lender and show them proof of your income, assets, and employment and documentation like an ID and Social Security number. The lender will check your debt-to-income ratio and credit report and determine how much you will be able to borrow.


Don't strive for perfection. You likely have an ideal home in your head, but you may have to be flexible to find a house in a low-inventory market. Make a list of needs and wants and share it with your Cambridge real estate agent. Needs are non-negotiable and include things like the number of bedrooms and school district. Wants, like a spa-like master bath or chef's kitchen, could be added in down the line if you choose to remodel.


Be prepared to act quickly. In a less competitive market, you may be able to take a few days or even weeks to think about making an offer on a home. This isn't true in a low-inventory situation. If you don't make an offer on the spot, you may lose a home to a more motivated buyer. Have all your paperwork in order, be pre-qualified, and take any other decision-maker with you to showings to ensure you're prepared to make a quick offer.


Make a strong offer. Now is not the time to low-ball or make demands when buying homes for sale in Cambridge. When you find a property you are interested in, work with your agent to make a strong initial offer that is at or above the listing price, drops common contingencies, and is flexible on move-in dates. You may also want to include an escalation clause to ensure you stay competitive should there be multiple offers on the home.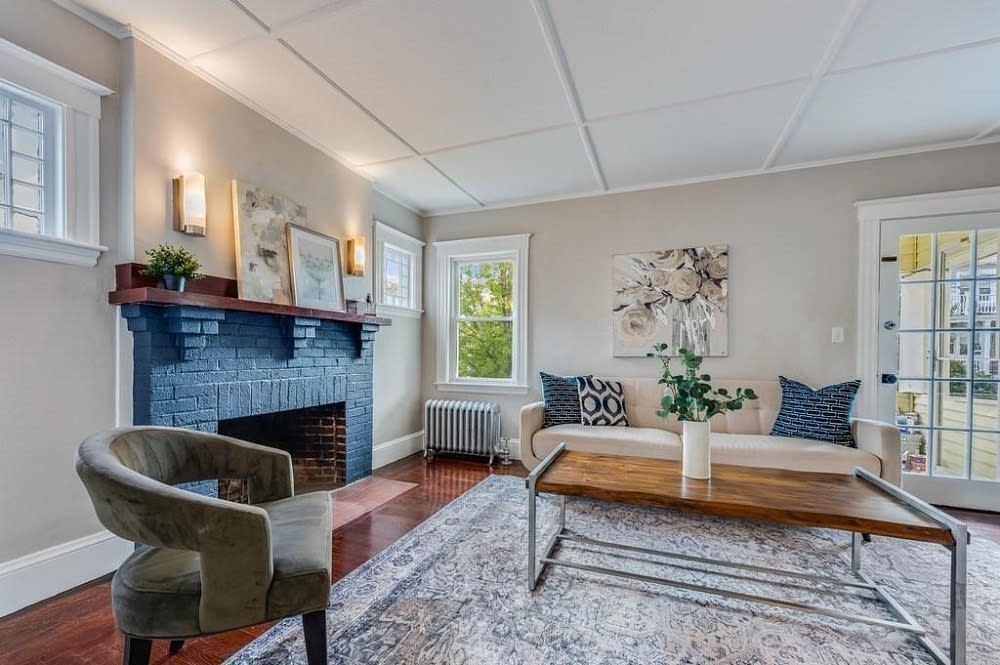 What low inventory means for sellers
Sellers of Cambridge real estate will likely face fewer challenges than buyers, but it's important they still follow best practices to ensure they get top dollar for their homes. One of the biggest challenges in a low-inventory market is pricing a home correctly. Many sellers think they can overprice their home and get more out of it because options are scarce. However, this tactic is likely to turn away prospective buyers and lead to more time on the market and a possible price reduction. The most reliable way to price a home in any type of market is to have your Cambridge real estate agent do a comparative market analysis that looks at what similar homes have recently sold for in the area.

Sellers should also consider a strategic online marketing strategy in this type of market. Buyers who are frustrated at the lack of homes available are more likely to do online searches, attend virtual open houses, or take virtual tours rather than attempt to see homes in person to save time and energy. Appeal to these buyers by creating a marketing campaign that incorporates a landing page, social media ads, Google ads, and retargeting. This will help ideal buyers locate your home and ensure it stays top of mind while they conduct their online search.

Finally, sellers should be ready to move quickly as it's likely their home will sell shortly after being listed. If you haven't yet found homes for sale in Cambridge you're interested in buying, consider offering your buyer a leaseback agreement where you rent your home back from them for a short period of time or work with your agent to locate homes that are available for short-term rent.

No matter which side of the transaction you are on, keep in mind you don't need to do it alone. Both buyers and sellers in a low-inventory market need to work with an experienced Cambridge real estate agent to ensure they reach their real estate goals. An experienced agent will walk you through each step of the process and give you valuable advice to ensure you sell your home for top dollar or are able to locate and buy a property that matches your needs.

Ready to get started? Both buyers and sellers can reach out to trusted local agents at Kendall Green Luce Team for expert guidance.